Sun Professional Residential Exterior Painting, Eastvale, CA

Sun Professional Residential Exterior Painting, Eastvale, CA
Well-maintained, attractively landscaped – would you like your house to feel that way far from the street? Sun Professional Painting Company is the leading licensed painting contractor who can help your house fanfare its best face forward.
That's right, we're talking about a residential exterior painting project with both maintenance and beautifying tasks. Our exterior house painter knows how to rock your house, but are you ready for it?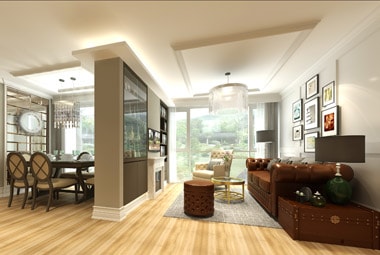 Why you won't help but sign with Sun Professional Painting Company:
We're that licensed painting contractor with whom you get to talk and then you're absolutely longing to sign with! We've built the most solid reputation on the residential exterior painting market through over 22 years of delivering unparalleled quality services, with competitive pricing, always on time. We can send you an exterior house painter without rivalry!
What will be your part in this residential exterior painting work?
To put it simple, your only job will be to:
Apply online and book a free meeting with our licensed painting contractor;
Meet your dedicated exterior house painter for a very long but absolutely productive talk;
And sign the official contract and the working plan with the Sun Professional Painting Company.
How will the Sun Professional Painting Company work after that?
Now that you did the hardest part and let yourself wowed by our brilliant residential exterior painting ideas, you can take a step backward and let the exterior house painter in charge bring in his people and do the fabulous work.
We cover all the parts that need to be protected;
We wash all the outer areas of your home, removing mildew and dirt with great care;
We scrape the lose paint, we scuff sand glossy areas, we caulk gaps and make it all flat and polished;
We apply the beautiful paint that you have chosen under our expert supervision;
We clean everything up and remove all the covers, letting the true colors of your house to shine.
Our licensed painting contractor won't need more than three, perhaps five days, depending on the size of your house and yard, to do all that. At the end, you will congratulate yourself once again for choosing us…
Go ahead, set up a meeting with our team!
About the Eastvale, CA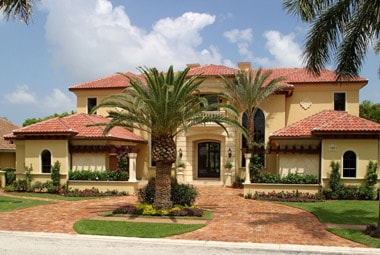 Eastvale, CA is an 11.5 square miles young city from the Riverside County, with ambitions without rivalry. Located at approximately 8 miles southwest from the Los Angeles County line, the city of Eastvale, CA was incorporated in 2010. Back then, it had its streets named after Corona, whose post office was serving the residents of Eastvale, CA, but, within a couple of years, it has become one of the fastest-growing communities in California.
Those who would like to experience the enthusiasm and animation of the thriving Eastvale, CA can take any of the 60, 71, or 90 state routes to get here or simply make it to the Ontario Airport. Do not expect to bump into a bustling community, though, Eastvale, CA being rather a well-appointed community with much-coveted amenities. The fact that Eastvale, CA has so easily turned from a dairy enclave into an independent and prosperous city, however, says much about the way that tourists are expected to feel around here.